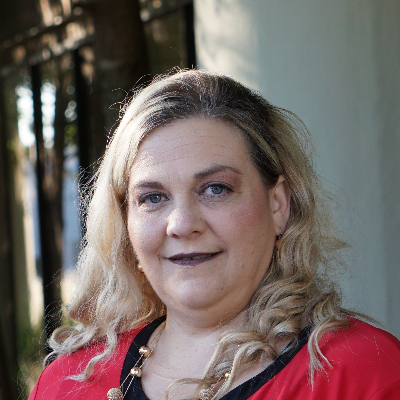 Tammy Barber pictured above
---
Tammy began her banking career in 1990 at the age of 16. Rapides Bank and Trust Company was her first job in the industry where she began in the proofing department. In 1995 she began employment with The Evangeline Bank and Trust Company where through years of dedication and hard work has worked her way up the ranks from proof to loan officer and branch manager. Tammy is now a loan officer and branch manager for our Monroe Highway branch located in the Kings Country area.
Graduate from Northwood High School
Current Community Involvement
Member of Hemphill Star Church
Volunteers at local elementary and high schools in the parish
Raised by both her father, a small-town Baptist preacher and butcher, and her mother, a dedicated housewife, she learned the value of a good work ethic. She takes great pride in her work and being the fourth child of five children, and as the only girl, Tammy learned the difficulty of helping run a household and sharing work responsibilities with her siblings. She demonstrates this same dedication and strong sense of responsibility in her work environment.
Tammy has been happily married to her husband for 25 years; together they have one son.
As a family, the Barbers enjoy the outdoors, fishing, camping, and hunting.  Most important to Tammy is to just spend time with the ones you love, enjoying life.