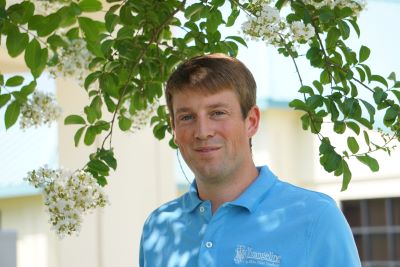 Elby DeRouen pictured above
---
Elby is a vice president and loan officer at our Opelousas Branch. Elby started his banking career in 2018, as a commercial and agriculture lender. Prior to banking, Elby worked in the agriculture industry, servicing farmers in south Louisiana, while working for Progressive Tractor.
Education:
Graduate of Sacred Heart High School - Ville Platte, La
BS from McNeese State University in Ag-Business
Elby and his wife have a son and a daughter.
In his free time he enjoys hunting and fishing and is an avid lover of football, baseball, and golf.