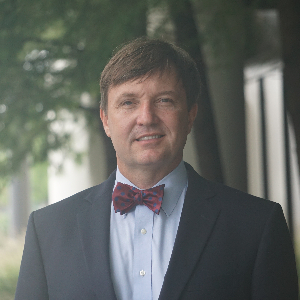 John Stigall pictured above
---
John is a commercial banker servicing the Lafayette and Alexandria markets. His favorite areas of banking are:



Sourcing and servicing state and municipal depository accounts

Sourcing and servicing private entity depository accounts

Managing governmental lending processes

Managing large commercial construction to term loans

He facilitates and underwrites private entity acquisitions and divestitures

John loves to work with entrepreneurs to facilitate market-share growth and development 
Graduate of Holy Savior Menard Central High School

BA from USL

MBA from ULL

Graduate certification (+30) in Health Care Services

Completion of Executive Administrative Residency with Louisiana State University Health Sciences in Lafayette

Completion of Executive Administrative Fellowship with Rapides Healthcare Systems, LLC.

Holds a license for Heavy and Commercial Construction with the Louisiana State Board of Contractors
ABA Certificate in Commercial Banking
Current Community Involvement
Board Member City of Alexandria Mayoral Executive Transition Team

Board Member City of Alexandria Ancillary Services Advisory Group

Department Head and Lay Minister – The Pentecostals of Alexandria

Board Member for Louisiana Small Business Development Center – Northwest Central Region's (LSBDC-NWCR) Advisory Board.
John was honorably discharged after a full enlistment from the United States Marine Corps. He completed the School of Infantry at Camp Pendleton and Amphibious Warfare School at Coronado Bay, California. He was a non-commissioned infantry officer, specializing in the operations of the 81mm mortar and related forward observation.
American Red Cross Good Neighbor Award

American Red Cross Support Volunteer of the Year
While in college, John worked offshore as a welder's helper and a roughneck. After graduate school, John served in an executive capacity as CEO, CFO, COO, SVP, and VP in both the healthcare and oil and gas sectors.
In his spare time, he loves fishing in south Louisiana, Kincaid Lake, and the Red River with his father and son.

He loves to visit with his friends, cook, and enjoys deer hunting.