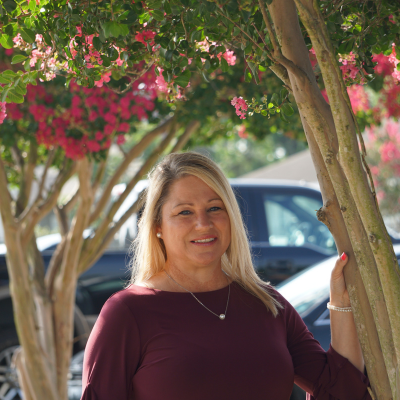 Christie Dupuis pictured above
---
Christie has over 15 years of experience in the finance industry working with The Evangeline Bank and Trust Company. Christie started as a teller, then worked as a customer service representative, loan assistant, lender and assistant branch manager.
Christie is knowledgeable and efficient in all aspects of branch performance. As a lifelong resident of Acadia Parish, Christie is excited to bring her experience to aid the communities she is privileged to serve.
Christie enjoys spending quality time with her fiance, children, family and friends. She also enjoys DIY projects and spending time outdoors. Christie is a proud mother of three children.
Graduate of Rayne High School